Melbourne Roofing Restorations & Repairs
Roof Repairs and Restorations
We offer a vast range of quality roof services. Whether you need tile replacements, a leak fixed, new ridge capping and roof pointing or an all-out roof restoration, Royce Roofing are the team for the job. Our highly skilled team of professional roofers have over 300 years of combined experience, making them the most seasoned team in everything from single tile repairs to full-scale restorations.
Material Supply
Royce Roofing supply every roofing material needed for any sized job. Flexible pointing, valley irons, storm seal, lead flashing, sand and cement are just a few of the roofing materials we supply direct to the public and trade customers every day.
Vacuum Gutter Cleaning
Have your gutters seen better days? Royce Roofing have got you covered. Our vacuum gutter cleaning service is driven by truck-mounted, industrial strength vacuums which suck out any kind of debris you can think of: moss growth, leaves, hardened gunk, you name it! We carry out cleans all over Victoria, with currently 20 vacuum trucks on the road.
Roof Painting
Freshen up your home's entire look by investing in Royce Roofing's high-grade roof painting service. Using only the finest Dulux products, Royce Roofing employ a proven system for repainting roofs: 4 coats in total with 1 primer, 2 base coats & 1 gloss coat protectant. Available for both tile and metal roofs, you can enjoy total peace-of-mind with our warranty options averaging 10 years across all roof surfaces.
Our New Tile Yard
Royce Roofing offers one of the biggest new and used tile yards, guaranteeing you'll find what you're looking for. With over 250 pallets of tiles, we take the headache out of trying to find matching replacement tiles. Our new tile yard located at 6 Rosemary Court, Mulgrave has all the supplies you need, whether you're a home handyman or fully qualified roof tiling team.
Before & After Royce Roofing
Roof Restorations and Painting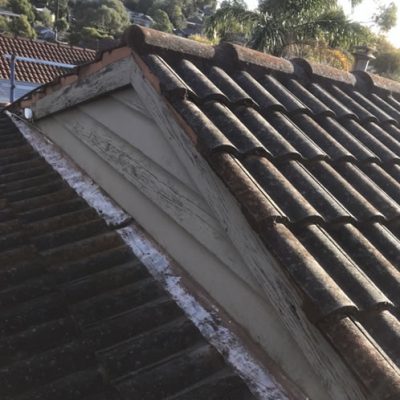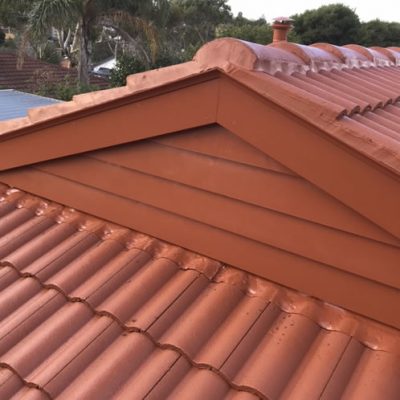 Roof restorations are the industry-standard method of revitalising your roof, adding years of life to one of the largest structural parts of your home. There's no better team than Royce Roofing when it comes to restoration work. Our team of specialists inspect your roof with a fine-tooth comb, looking for any parts that need repair. Then, we start with a pressure wash of your roof, water coming out at 4000+ psi to get your roof back to its original state of cleanliness. We finish with our trusted 4-coat system: 1 primer coat, 2 base coats of full colour and 1 protectant coat to prolong the life of your newly painted roof.

Roof Repairs, Re-bedding and Pointing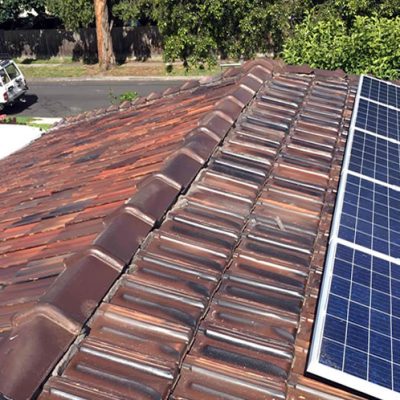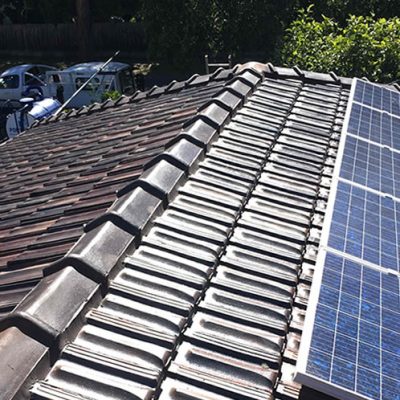 When your old cement work starts to come away from your existing ridge caps you need to replace that cement work with brand new structure. This ensures your ridge capping is nice and solid, allowing for a strong roof and effective water drainage. Once the fresh cement is dry, we apply flexible pointing, which is a waterproof sealant that prolongs the life of your cement mortar.

Royce Roofing is an Australian-Owned and Operated Business
We pride ourselves on treating every Roof repair as if it were our own.
We are fully insured, and our excellent reviews speak for themselves. Our team boasts 300 years of combined experience which makes us one of the most knowledgeable roofing teams around. 
We believe every job is different and should be treated as such. Call our friendly team an ask for a no-obligation free quote – no matter how big or small the job!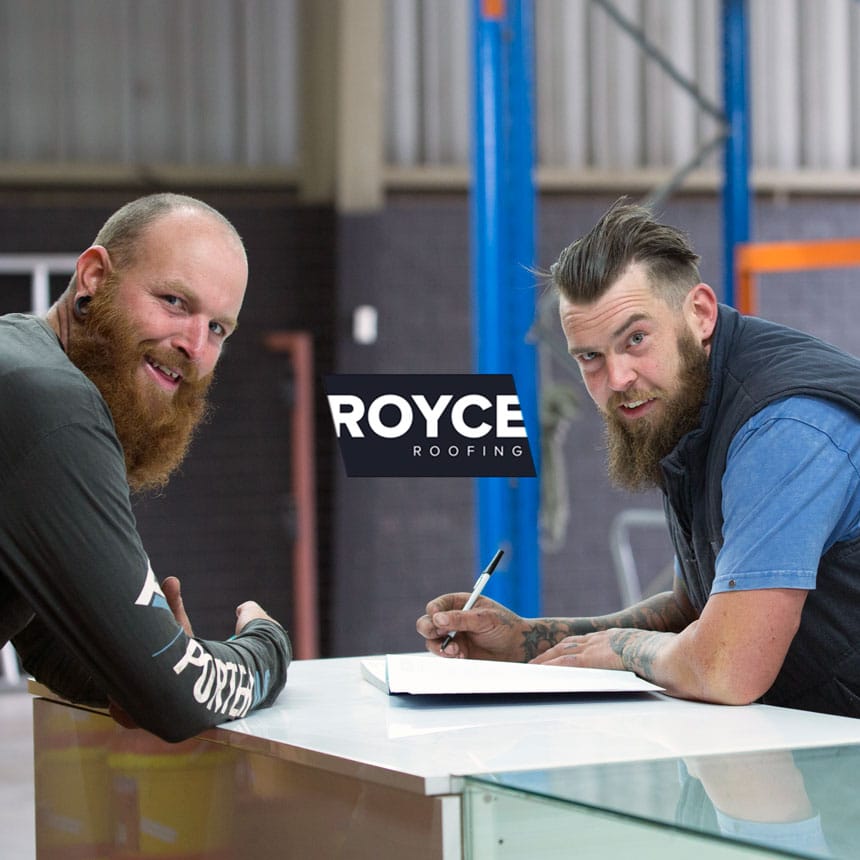 Get Your No Obligation Quote For Gutter Cleaning Or Roofing Restoration Services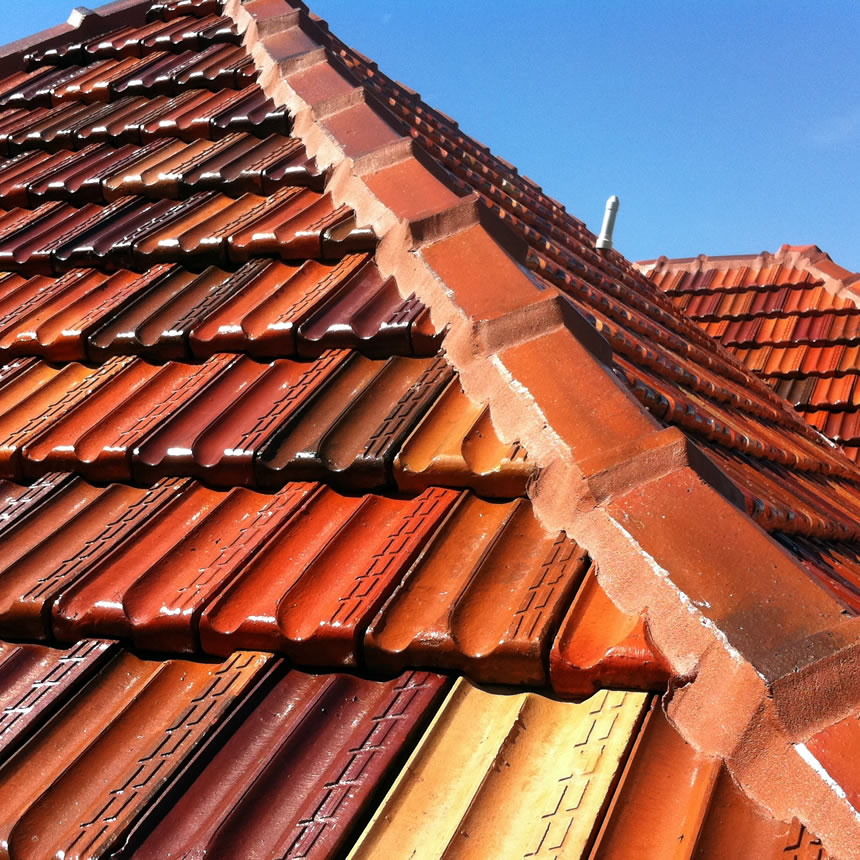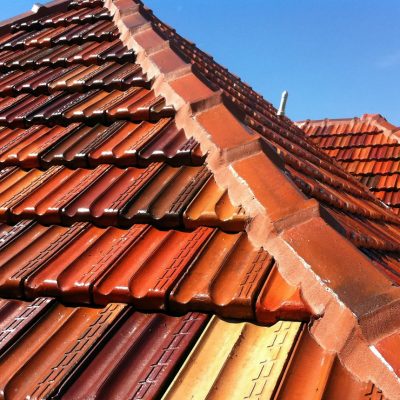 Anton Ermakov
22:04 30 Nov 22
I bought prima and paint for my roof there. The product quality is awesome. Highly recommend.

Nikesh Nanoo
08:35 22 Nov 22
Had my roof done in August and everyone was very helpful and friendly - it was a big job and fairly reasonable having obtained other quotes. Other companies also charge $$ for replacing tiles and other small items whereas RR included them.A few days ago, I heard a tapping sound coming from the ceiling and contacted Royce Roofing to have a look and see if they could fix the issue. They followed up with me and got someone to come out immediately. Upon checking, they discovered small cracks on two tiles which they replaced.Very happy with my experience from obtaining quote through to after sale warranty - highly recommended.

Jo Ma
04:36 25 Nov 21
It's not easy to find good roofers; based on online reviews, we decided to try Royce Roofing. Hannah from Commercial Sales used a drone to provide us with evidence as to the state of our roof. Utilising this technology meant that we were able to see for ourselves the condition of our roof. Hannah was honest and straight talking and she kept us in the loop as to how long it would take for us to have our roof repaired.With all the storms Melbourne is experiencing; all roofers are flat out right now. It was worth the wait to get Dale to do our roofing repairs. Dale treated our place like his own and gave us excellent roof maintenance tips. Dale worked hard to complete our job in a time efficient manner whilst also doing a high quality repair. The outdoor area was hosed down and cleaned so that there was no damage to our plants/planter boxes below. Dale was polite, friendly and honest. Once again, photos were provided as evidence of the job Dale completed.The service provided from Royce Roofing from the receptionist, to sales, roofers and the accounts department is professional and attentive. The management of this company are obviously working hard to create a great environment for their team and are to be congratulated. Thanks Royce Roofing.