Meet some of Royce Roofing's Specialists
Roof Restorations / Repairs
David has been roofing since he was 15 and began his own roofing business at 19.
He is a real hands on guy who gets it done and has over 20 years experience in roof restorations and repairs.
What David doesn't know about the roofing business is not worth knowing.
Contact David for a quote here.
Vacuum Gutter Cleaning
Trevor runs the gutter / down pipe cleaning department of Royce Roofing.
Over the years, if you laid out all the gutters and downpipes Trevor has cleaned end to end,  you could climb to the moon.
That's A LOT of gutters / downpipes, not to mention years of experience.
Contact Trevor about your gutter cleaning here.
Office CEO & Digital Wiz
Brayden has been operating businesses since he left Uni, a decade or so ago.
He wanted to get his hands dirty, and so joined forces with David to help create Royce Roofing.
It's said, Brayden could organise a space landing, but his passion is to set you up with the right team to fix your roofing problems.
BTW, when you call Brayden to get your Free Quote, try not to mention his want for wearing his Gucci slides everywhere, except when roofing, of course.
Royce Roofing is an Australian Owned and Operated Business
We pride ourselves on treating every roof restoration & repair as if it was our own.
Royce Roofing is 100% fully insured, and our reviews speak for themselves.
Our team boasts 300 years combined experience, and because of this combined experience at hand, it makes us one of the most knowledgeable roofing teams in Melbourne.
From our experience, we know every job is different and so each job is treated on its own merits accordingly.
Our team have worked alongside Portervac for the past 8 + years, which has been invaluable for us, and now, we feel the need to diversify in our own markets.
Whilst roof restorations have always been a service our Qualified Roof Tiling Team have carried out, we wanted to offer more!
Before & After Royce Roofing Restorations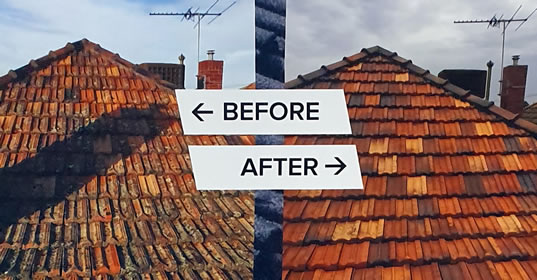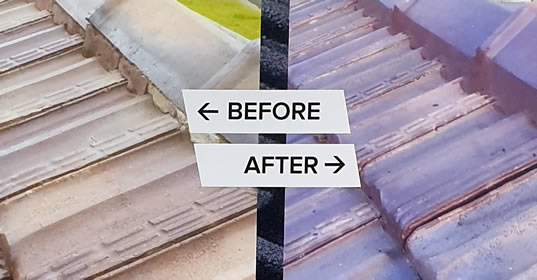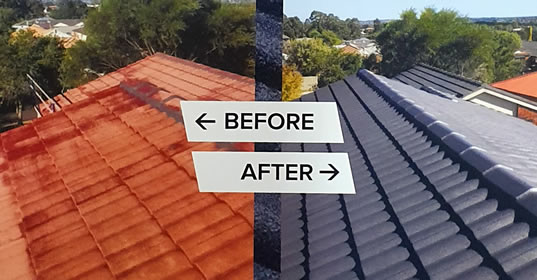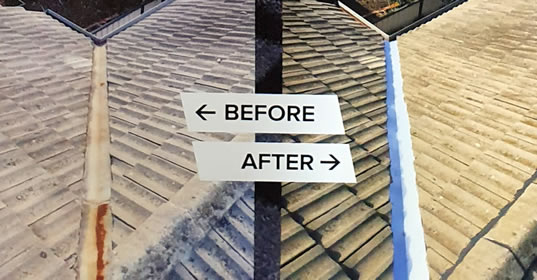 Get Your No Obligation Quote For Gutter Cleaning Or Roofing Restoration Services